Scrapbooking overlays to use with your photos.
Pirate Quickpage Scrapbook Set 1 – item #: SCRAP415
$1.00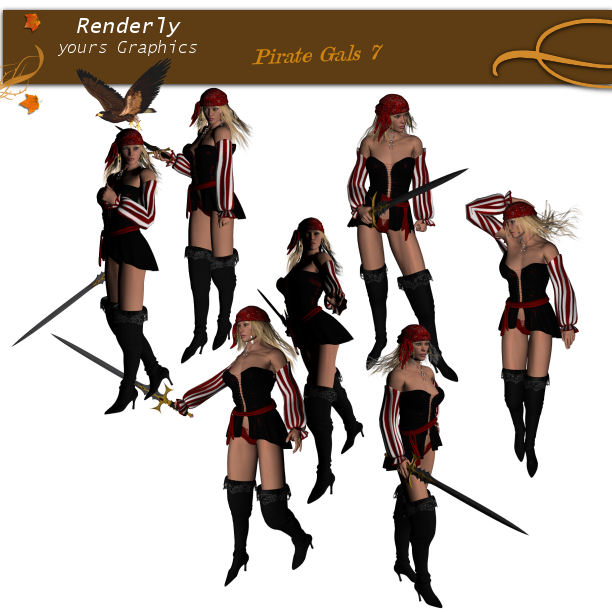 Please note image size in files is much larger, each individual Image is around 200 DPI and 800 to 900 pixels or larger. Our images are png files and are great for art, web design, cards, some scrapbooking, email signatures and much more!
Pirate Gals 7 – item #: pg66
$1.00