Dollar Days at Renderly Yours
Welcome to Dollar Days at Renderly Yours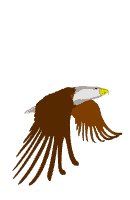 What is this about you ask, a promotion or maybe just bringing down prices to help out in these hard times or just a crazy fun time? How about all of the above?!? Dollar days are here… For how long, well, we hope for a while.
We use email for delivery of items, we deliver to the certified PayPal email address. Please give us up to 2 business days for delivery.
Please also note that the image size in the files are much larger than the samples shown, each individual image is around 200 DPI and 800 to 900 pixels or larger. Our images are png files and are great for art, web design, cards, some scrapbooking, email signatures and much more!
Just browse our categories to the right. We hope you find something you like. We will be adding more images randomly so please check back.